Submitted on
Wed, 01/08/2020 - 18:45
Spy-FX December Performers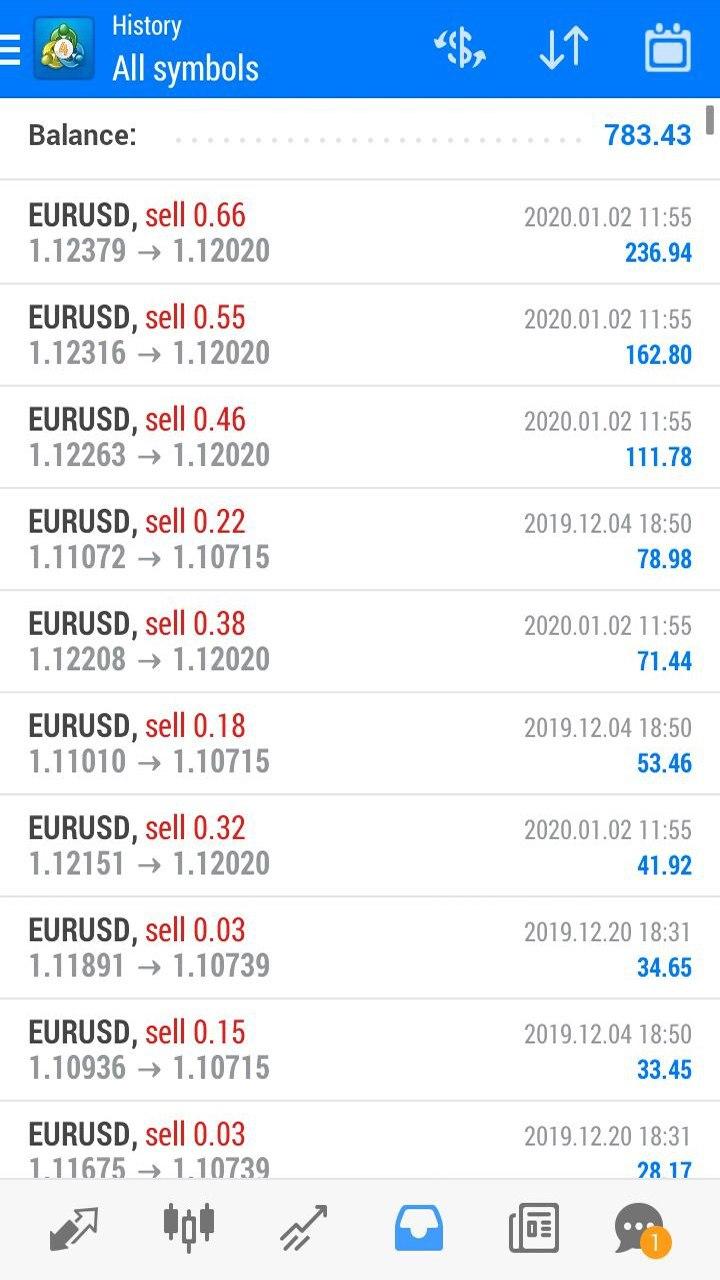 Dear Subscriber, you showed interest in our Software, so for sure you will be interested in our amazing Monthly results.
December was pretty good for all accounts.
(Main Account) 📈 $ 4 055.29
(GPB/USD) $ 1 292.97
(EUR/USD) $ 783.43
(USD/CHF) $ 1 940.56
💰Total of $ 8 072.25 💰
It is a good result for us because we put just $10,000 in trading
After a simple calculation, our Weekly Gain is 80.72%
Join our way of trading, and you can also make the same
for more information visit our website https://spy-fx.com/ and sign up.
We are more than happy to help you and answer all of you questions.
Best of luck Spy-FX Team.