Submitted on
Thu, 12/30/2021 - 16:30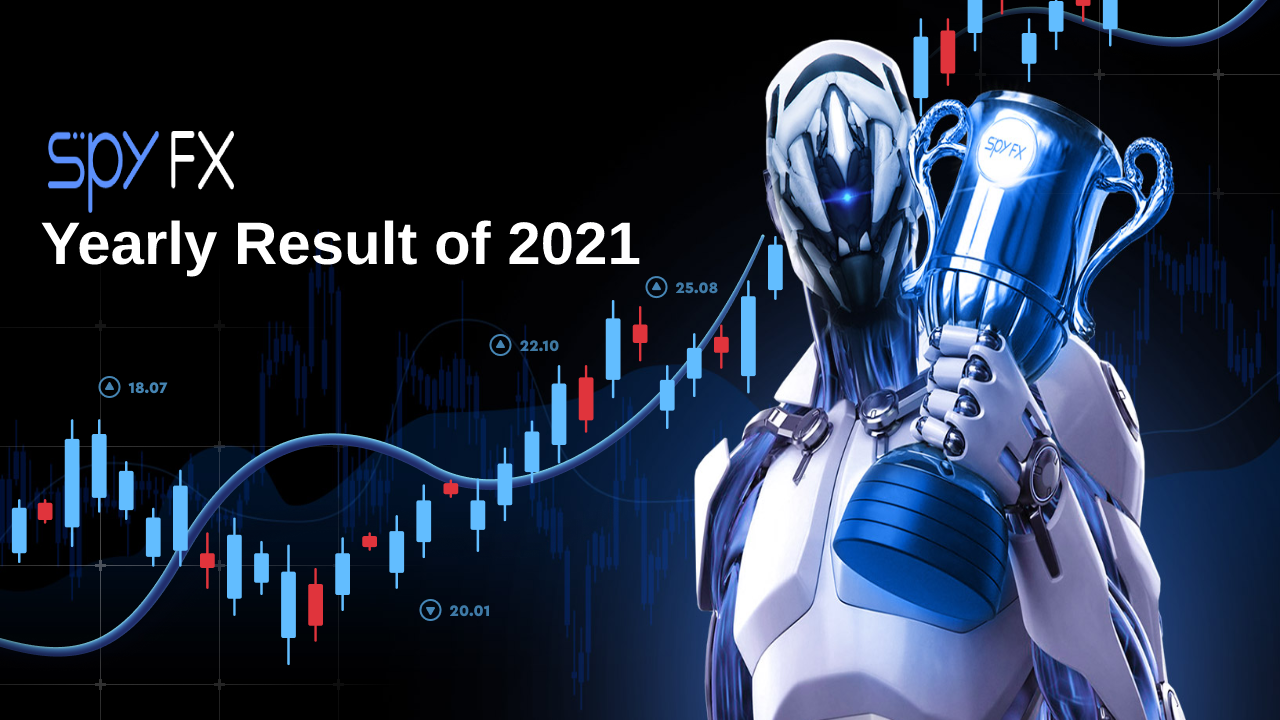 Trading this year was great for us and our clients.
The SpyFx team managed over 2000 new clients and managed 12.3 million in client's funds this year total profit gain was +419.81% (From the Main Account) this was for clients that traded with us without using a multiplier. the ones who did their outcome is higher depending on the multiplier factor.
By using a multiplier, the trader gets the capability to manage a position that's higher than the amount of funds at his disposal. For illustration, when opening a$ 100 deal and using an x5 multiplier your possible profit will be calculated as if you were investing $500. This option can turn out to be precious, especially when the direction of the future price movement can be directly predicted and vice versa.
Account Results
SpyFx Main Account is trading on EUR/USD, GBP/USD, USD/CHF
The Wining trading rate is 71% for the full year
average Monthly profit gain 16.54%+ Yearly gain 419.81%
Maximum Drawdown 15.21%