Submitted on
Tue, 01/14/2020 - 17:57
Fully automated Forex trading software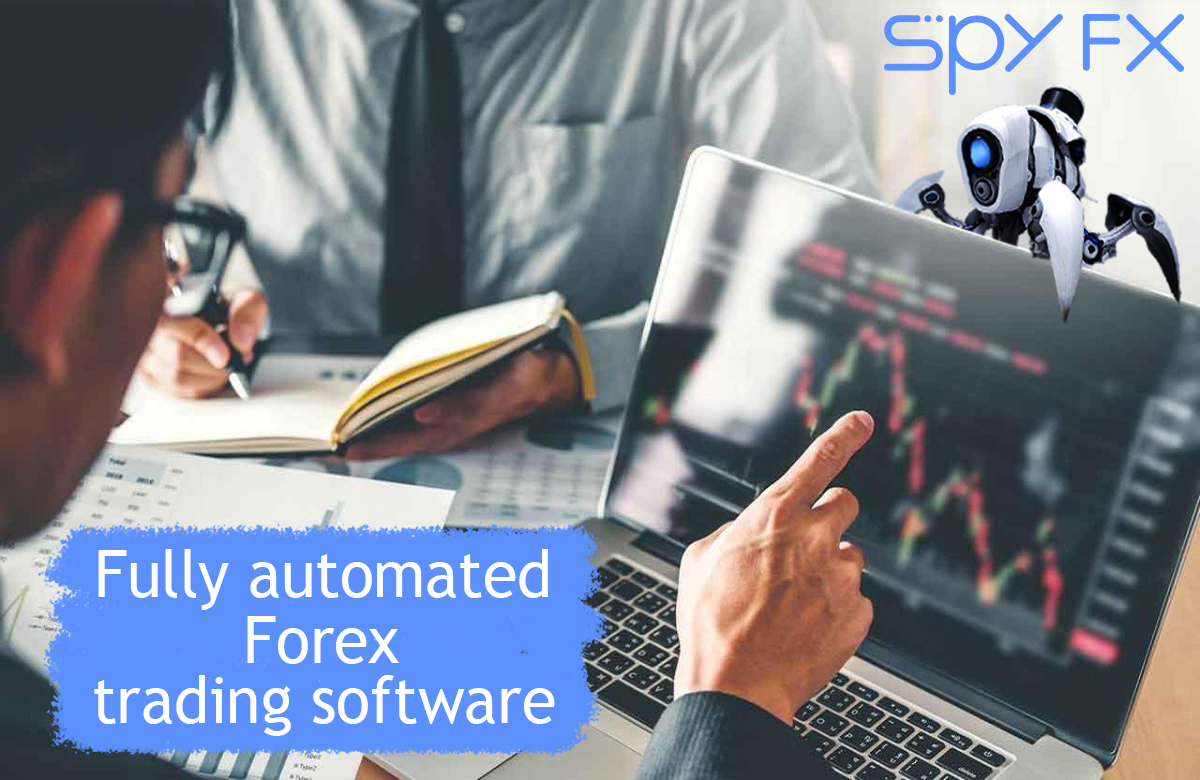 Whether you've been trading for years or only starting now, you probably came across mentions of fully automated Forex trading software. The reason behind its popularity is pretty simple: automated trading is extremely convenient and allows traders to stay profitable without actually having to participate in the trading process. It is safe to say that anyone who is interested in making currency trading their source of income, will benefit from starting to use a fully automated Forex robot. However, before you jump right in, let's take a couple of minutes and get familiar with the concept of automated trading as well as with the way it works. By understanding the principles of robotic trading, you will be more comfortable choosing the right software to go with and quickly figure out the way how can the robot be helpful to you specifically.
What is automated trading in Forex
First, we should establish what is fully automated and robotic Forex trading. The idea to automate the trading process is not exactly new. In fact, there are some mentions of automated Forex EA (expert advisor) used back in the 1980's by banks and large companies. Basically, the main idea is to replace human traders in the situations when they are not available to monitor the market and speed up the process of routine transactions. As the robots were exclusively developed for large financial institutions, they were not focusing on the majority of traders and operated by a team of programmers. However, for the last ten years the technology behind automated Forex trading software became both more advanced and available to the public, which very rapidly resulted in many traders switching over to the automated side.
How does automated Forex trading work
As you might have gathered, FX trading robot is an especially designed computer program that is capable of performing a number of trading related duties and trade on behalf of its user. Most trading robots operate independently, which means that it will not require direct supervision from you or its developers. In many cases the software connected to a specific robot does not even need to be downloaded on your computer or any other device you use for trading, and exists entirely online. One thing that you need to do to start trading with an automated Forex expert advisor is to connect its code to your already installed trading terminal. The instructions on how to do that are usually given by the robotic trading services providers.
Automated trading strategies
In order to answer the question - does automated Forex trading work, you should first understand what methods and techniques are used by the robotic traders. Although there are quite a few automated trading strategies in Forex, the best automated expert advisors tend to focus on the most complex ones in order to provide their user to trade on the professional level without gaining appropriate skills first. Automated day Forex trading as well as scalping are known to attract the most attention as they seem to bring profit faster than other methods. While it is partially true, it is also fair to mention that both of these strategies are extremely fast-paced and require a certain amount of risk management and analysis skills from the trader, so it is only logical that relatively new traders should trust this to a highly advanced robot.
Another automated trading strategy that is worth mentioning is copytrading, which also happens to e an almost exclusive specialty of trading robots. Copying the trades consists of scanning the market for the orders that turned out particularly successful and placing the exact same ones within a limited period of time. For manual, aka human, traders there are two potential issues with this approach: find a reliable source of the trade information, often referred to as signal, and place the identical order as quickly as possible in order to catch the same market conditions on time. Now, if working out the speed is hard but doable, sourcing trustworthy signals has become nearly impossible due to an escalated number of frauds and un-verified service providers. For the robots on the other hand, scanning the market is just a part of their day to day routine as well as analyzing the success of thousands of tardes and learning from them. So it is only natural, that by working with a Forex automated trading autopilot traders avoid the painful process of looking for the signal source and benefit from the signal provider actually trading on their behalf.
Automated Forex trading algorithms
While the strategies of the automated trading robots are the result of their operation, one other thing that is worth bringing up is the state of the art algorithms. The most reliable and popular EAs are usually a product of cooperation of professional traders and highly skilled programmers. This means that while being able to perform fast calculations and analyse data dozens of times faster than any human analyst, automated trading robots are also in possession of some market related knowledge contributed by the pros. How does it help the user? The thing is that while most of the processes on the Forex market happen in patterns and tend to repeat over and over through the course of history, there are some occasions where the market goes in an unpredicted direction without any visible reason. There are a lot of reasons why this can happen, including the unexpectedly changed market sentiment, political news releases that are only shared with a limited amount of people but then quickly gain volume and spread across the market, economical reports releases that bring unexpected data and so on. By knowing that the market will not always go according to a specific pattern, the robot accounts for the potential scenarios that might resemble the ones that happened in the past and has a separate strategy prepared in case it does happen. On top of that, good expert advisors also never stop learning. Being built with the capacity for artificial intelligence, automated trader Forex learns from each and every experience it has or observes throughout its operation. Which, very logically, results in a piece of highly advanced software that is both easy to use and profitable for its user.
Benefits of automated Forex trading
If you ever come across any Forex automated trading systems review, you will notice that different traders use robots under different circumstances and in different quantity. The new traders usually employ the assistance of the robot 24/5 and take their time learning how to trade Forex and getting familiar with all the complex concepts related to currency trading. Then, as they gain an appropriate amount of knowledge and skill, they sometimes move on to full-time trading themselves and only use the robot on specific occasions such as vacation, and sometimes traders decide to be in control around the clock and turn the robot on when they stop working, for example, at night. And the professional traders in some cases trust the majority of their trades to the robot in order to devote their time to something else. The pros also use robots to maximize the volume of trades and increase the amount of transactions and therefore, increase the amount of profit gained.
Fully automated Forex robots
Last but not least, you should also know a few tricks to choosing the right automated trading robot that will meet your needs and benefit you the most. While the uniform answer to what is the best automated Forex trading system doesn't exist, because most of them are tailored to serve specific demographics, there are some qualities that a trustworthy robot absolutely must have. The best fully automated Forex software needs to be accessible, which means it will be available to anyone as well as easy to understand and work with. No matter how good the software is, it will not meet the needs of the majority if it is too complex or overloaded with unnecessary functions and information. Then it is always wise to go with an automated trading robot that only focuses on several currency pairs, as it will guarantee high productivity and more in-depth analysis. Of course, just as any successful software, the good robot will have a reliable and accessible customer support team ready to answer any trading related questions and resolve technical issues when they occur. And on top of that all the robot has to match your own trading style at least on some level, meaning that it would take risks similar to the ones you would take and restrain itself from trading when you would.
Now as you know the basics behind making profit off Forex with the help of automated trading software, it is time to get to it and explore your options in regards to effortless and stress-free trading experience. Remember, that at the end of the day it is your own comfort and profitability that matter most, so make sure to go with your gut and get the most out of automated trading.