Submitted on
Mon, 06/03/2019 - 16:28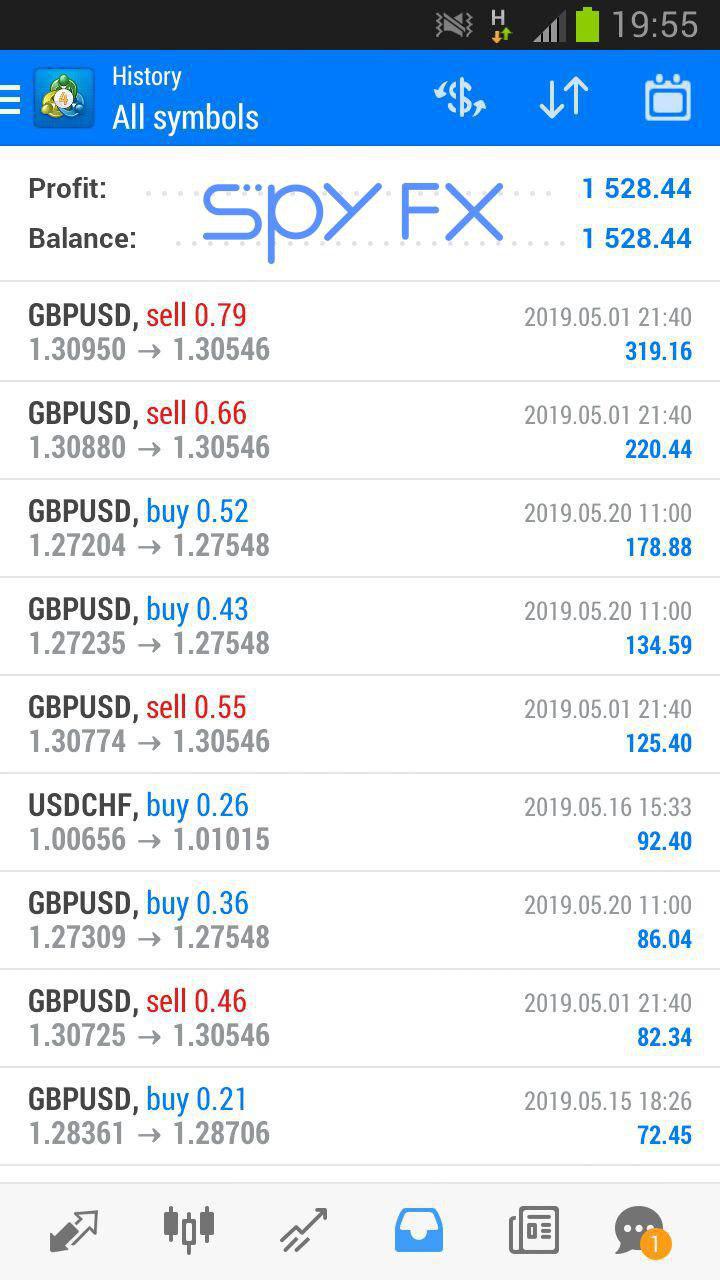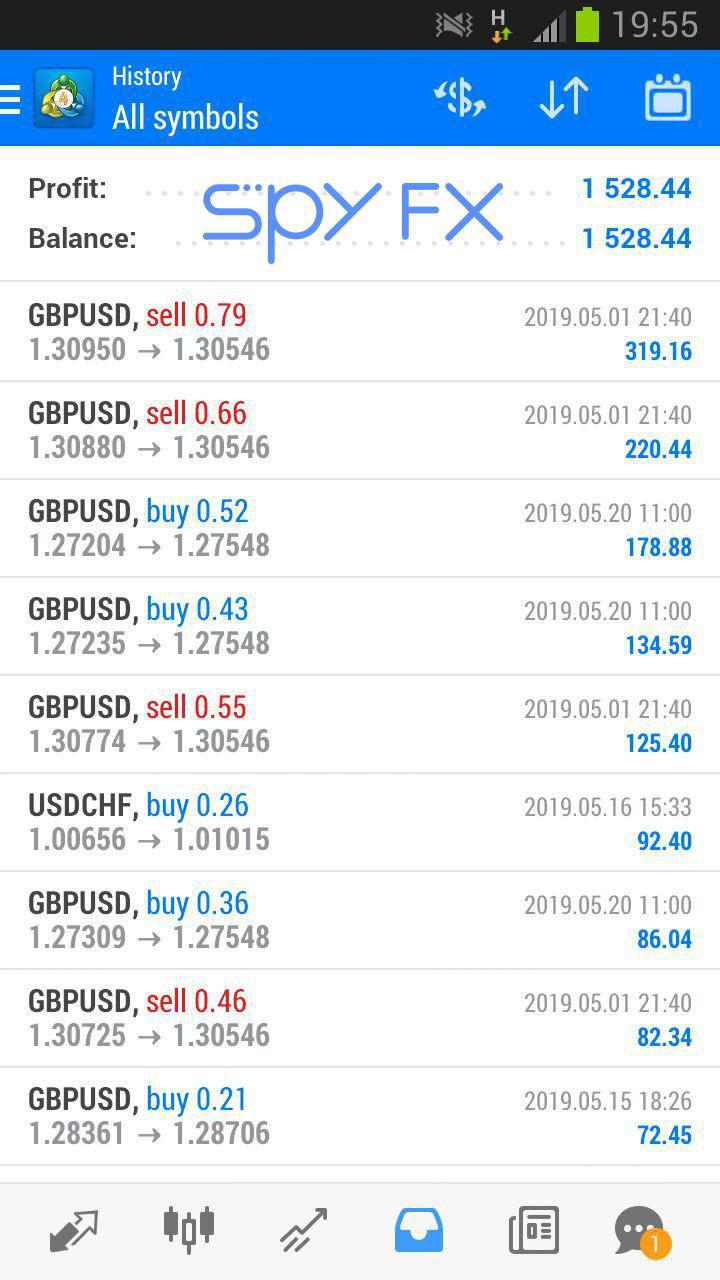 Following a solid performance in April, where the SpyFX returned between 2.46% up to a maximum of 5.00%, our robot added to those gains in May.
The total amount which you can earn depends on your starting capital, but our team with over 20 years of experience is there to deliver the best possible results for all traders.
There are a lot of choices for forex traders when it comes to robot forex trading, but our software is able to learn from its mistakes which means that is is constantly improving.
This in combination with our team of professionals has allowed SpyFX to deliver a forex trading result which is hard to match, but we are just getting started.
In May, SpyFX book a total profit of $1,528.44 in our prime account and had slightly more long positions than short positions. On average we are profitable in 70% of long positions and on 68% of short positions. This follows April net profit of $1,712.96. Unlike many of our competitors who cover on all currency pairs, we have a focus approach and only trade in the EURUSD, GBPUSD and USDCHF. This focused approach has not only delivered great monthly trading profits, but has also reduced our overall risk profile. In order to achieve the best results, any manager needs to protect their bottom line and not only worry about profits. This dual approach creates a safe environment for a properly managed portfolio to grow.
In April, the USDCHF was our most traded currency pair as the escalation of the trade war between the US and China created plenty of great trading opportunities. In May the bigger theme was Brexit which caused a lot of volatility in the British Pound and we therefore saw the majority of trades and profits from the GBPUSD. Robot forex trading has many advantages over manual forex trading, but not all are created equal. Our SpyFX analyses the trends and selects the one which carries the biggest profit potential for minimal risk. It then executes its trades accordingly, but doesn't loose sight of trading opportunities in the other two currency pairs.
Do you like the forex trading result which was achieved by our SpyFX robot? Regardless if you seek to diversify your existing trading strategy or are looking for an entirely new approach, SpyFX is ready to deliver for you. You can get started with as little as $2,000, while our prime account starts from $10,000. The $1,528.44 profit was achieved in our prime account. You don't need any special software or downloads to get started as you can be profitable in six easy steps. All you do is register below and after you confirm your registration, you upload the required documents, make a deposit and request to be connected to one our three prime accounts. After that all you do is sit back, relax and let SpyFX handle the rest while your balance grows.
In May we returned $1,528.44 which was slightly less than April's net profit of $1,712.96. Every month the results will differ as the forex market is not static. We are looking forward to a great performance in June which will further show the great performance of SpyFX. On average we earn a profit on 69% of all positions taken, so act now and register so that we can link your own trading account to one of our three master accounts. June just started and we are off to a solid one, but we will not rest until SpyFX is the best robot forex trading solution in the market.