Submitted on
Fri, 11/29/2019 - 12:00
How To Use Forex Trading Robot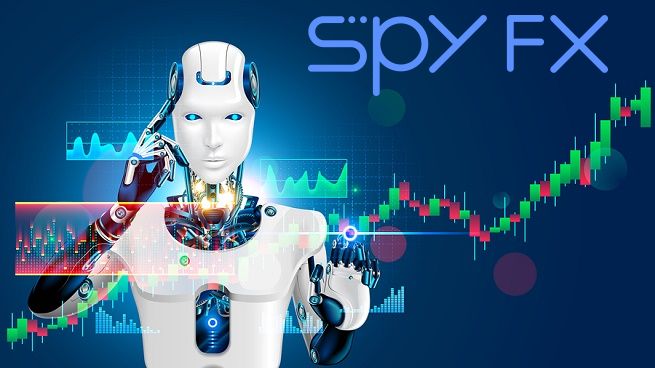 Each time you conduct operations with assets of the Forex market, you have to spend a lot of time on mechanical actions. Just imagine what freedom you'd have gained if you hadn't had to spend your time on it! This idea can become your reality right after you finish reading this article. Here you'll learn about special software that will help you implement your plan, progress faster, and achieve great results in the near future. Of course, no one can free you from analyzing the situation on the market. No one will give you their experience and knowledge. There are things that everyone gets exclusively on their own. Nevertheless, you can get rid of some routine work and do it very simply. Automated forex trading robot is the choice of those who want to develop faster, who are confident in their abilities, who don't dream of victories, but who know that they'll achieve these victories pretty soon.
So, let's delve into this valuable topic just right now.
Is it important to have a strategy?
A good trader isn't only able to analyze, but he also should know the art of planning.
The market situation is often changing. Sometimes it changes very much and even unpredictably. Pretty often you just don't have time to think about how to act in new circumstances. A solid strategy will help you in such situations.
The strategy is a guide to action under certain conditions. The more situations you think ahead, the easier it'll be for you to create a good strategy. Of course, you must have a lot of experience to create a strategy. Experience is accumulated with each new transaction. The more transactions you make, the more experienced you'll become and, accordingly, the better your strategy will be.
Analyze every deal. What happened? What didn't work out? What could you change? In what situations do you need to act quickly, and under what circumstances do you have time to think?
You'll receive answers to all these questions with experience. Experience is the foundation of any strategy. Automated forex trading is the experience of other traders, enclosed in an algorithm.
Any trader who has a strategy performs the same actions again and again. Many of these actions are exactly the same. They can be automated. Auto forex trading isn't only what makes your strategy work flawlessly, it is what makes it automatic, eliminating the human factor in it.
If you want to know if it's useful to have a strategy, then the short answer is yes. The long version of this answer is, of course, yes. But it's much more convenient to have a strategy that is automated and works autonomously without interruptions and pressure of emotions.
How does it work?
The robot is installed and works on the trading platform. Typically, the robot has settings that will help you configure it in such a way as to best suit your needs and strategies. For example, you can configure the lot size, time intervals, set of assets, other parameters.
Forex auto trading robot is ​​a reflection of your actions, which are controlled by an algorithm. Such robots use the same tools that traders use. We are talking about indicators of technical analysis. Indicator readings are built into the platform. Sometimes they are built-in by default, sometimes you can install them yourself.
There are also robots that use mathematical models. It won't help you analyze the market, but it'll definitely help you to use your strategy around the clock, without failures, without excitement, and without the human factor. It sounds convenient, isn't it?
Don't you still think that a forex trading bot is a useful invention? Well, then we continue to delve into this topic.
The best trading robots
There is one goal, but there are several ways to achieve any goal. Let's look at the best trading robots so that you can navigate what advantages each of them can give you. It's pretty hard to choose the best forex robot trading. But after reading this article you'll be able to do it.
KeltnerPRO

This trading robot is one of the most popular. Of course, there are reasons for this.

This robot uses algorithms that allow you to adjust the performance of technical indicators. Thanks to this, the robot increases the deposit step by step.

A characteristic feature of this robot is the absence of risky tricks. You can trust this robot, and since many traders and especially newbies are afraid to take risks, this robot has become truly popular and known to every experienced trader.

The average loss is 22 points.

This robot isn't difficult to use, and it's very effective.

The profitability of this robot is very high. For example, the average profit is approximately 40 points, while the monthly profitability of KeltnerPRO is at the level of 35%.

Is it tempting? So, why not experience it?

Forex Warrior

This robot may seem complicated to you, but the reason for its complexity is in the accuracy of its settings and increased efficiency.

You should definitely spend more time studying this robot to find out how to use it correctly, and then you'll achieve a good result very soon.

This robot uses the readings of several indicators at once. It uses grid orders. It also uses math systems. You can easily find detailed instructions that explain how to use this robot in the best possible way.

It's important to know that the profitability of this robot doesn't fall below 15% per month, and this is only with the most modest forecasts.

Numerous settings and deposit protection make this robot very attractive and highly reliable. The only obvious minus is a large amount of time it takes to master.

Forex Scalpino Robot

The percentage of profitable trades of this robot is very high. It's about 90% per year. But at the same time, the average profitability of the transaction is only 3-4 points. That's why working with this robot, it's pretty important to remember that you need to choose a broker whose conditions require minimal spreads.

This robot works mainly at night when the price moves in a narrow range. Experiment. Take risks. Robots are just your tools, and if you use it correctly, it'll help you earn more.
Conclusion
Use robots to fit your needs. Customize them. Find your strategy. If you don't have one now, then just wait. Strategy comes up with experience. But for an experience to appear, you need to devote as much time as possible to trading. This is a good practice that will definitely not leave you without a reward.
Use those robots that are convenient for you. And don't use robots that are too complicated for you. Develop gradually. Don't be afraid to make mistakes, because mistakes are your experience. And experience costs more than money.