Submitted on
Fri, 09/27/2019 - 18:14
PROFIT for our main account for 25.09.2019-26.09.2019))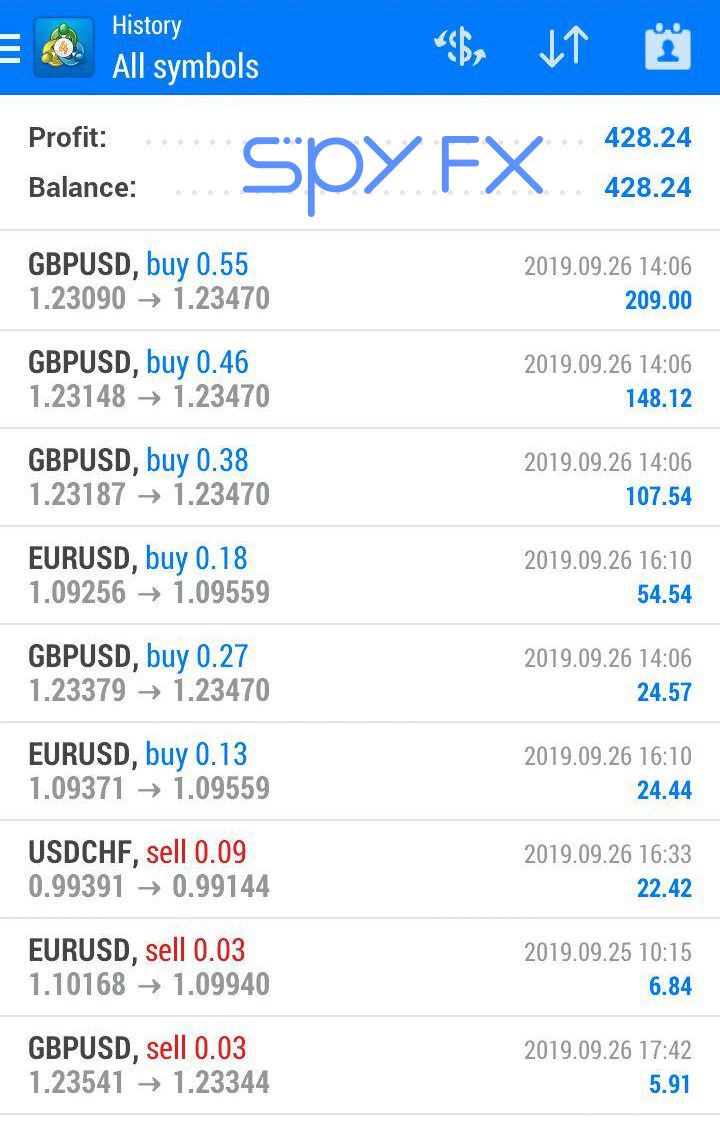 This is what we work for?
PROFIT $428,24 !!!?

for(25.09.2019-26.09.2019))!!!
this is how you get Friday started!!!


Right Time + Right Trade= Right Profit.
With the multiplayer, you could have made this profit from 5 to 20 more times more! that's all up to you

let get stared
Go to our website and sign up and see what we're all about
www.spy-fx.com
#forex #forextrading #currency #currencytrading #forexonline #onlinetrading #forexbroker #forexrobot #forexsoftware
P.S. Check it by yourself.