Submitted on
Fri, 08/09/2019 - 17:10
PROFIT for our main account for Today (07-08.08.2019)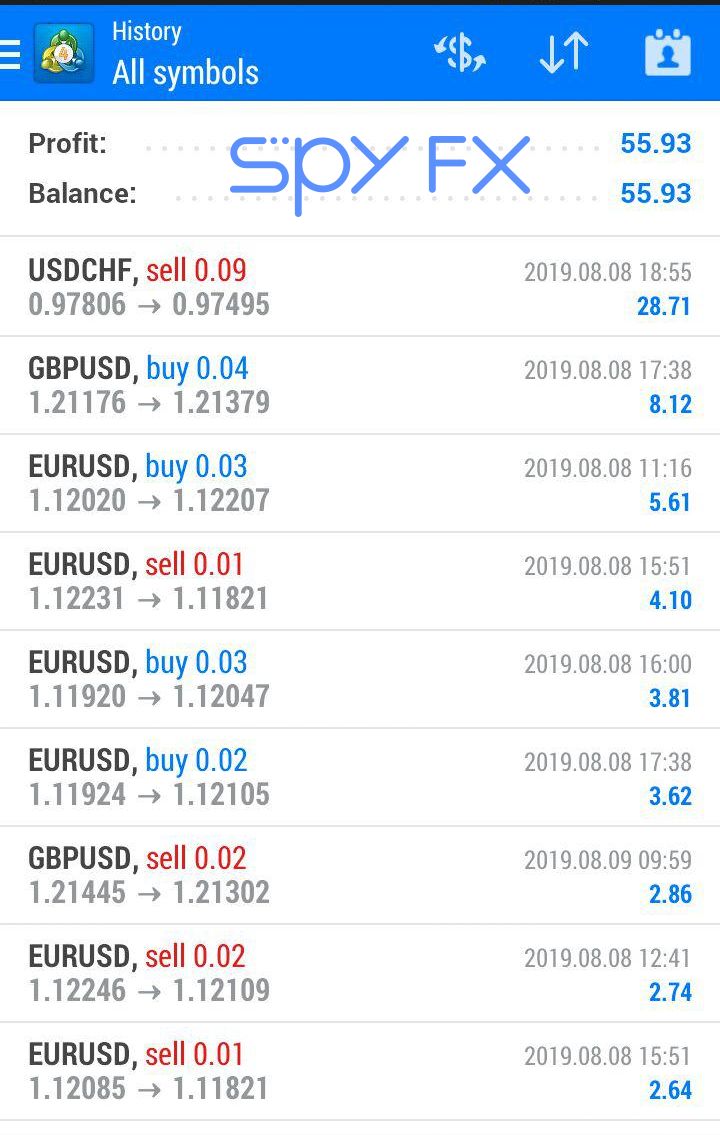 The Results for Last Two Days (07-08.08.2019) from Our Main Account ..!!!
Total Profit ?55.93 USD?with the multipayer you could have made this profit from 5 to 20 more times more! thats all up to you?
For investor password or any questions that you have, contact us at www.spy-fx.com
We are always here to Help!