Submitted on
Wed, 02/13/2019 - 17:30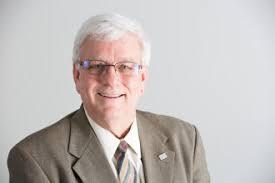 Why choose Spy-FX?
Spy-FX runs an example of the ultimate Forex trading software – trading is done automatically using robots that are programmed by humans, and they have been running since 2010. Here are six reasons why you should consider this software over the competition.
1.AI inside
The robots are running behind the scenes working with human programmers but also with artificial intelligence. By having AI built in to the software, it is continually learning and evolving. It can learn from the trades it makes and from new strategies that surface, as well as from additional information provided by programmers.
2. Forex robot for free
We work with one of safety brokers nowadays - PaxForex. We've been in a good working relationship for over 5 years; they are result-oriented. So with this broker you can take Forex robot for free now!
3. 0,29% average daily profit
Spy-FX is one of the most profitable Forex robot software available and has been conducting successful trades for over seven years. It means that the operators have a bank of knowledge and experience to use as well as the AI within the software to get the best profits possible.
4.Informative
Automated Forex trading provides reliable and new information for own customers who strive for successful trading.
5. Same day withdrawal of your funds.
Gone are the days of waiting around for set periods or specific dates to makes withdraws. The site allows you to draw out your money when you want and offers same day withdrawal. So, if you make a profit this morning, you can withdraw it from the site this afternoon.
6. No withdrawal fees
There is also no withdrawal fee for taking your money from the site spy-fx.com also operates a clear and transparent fees policy that means you will always know what costs are involved in each transaction you make.
7. Bonus point: Easy to work with
One bonus extra point – the software is designed so that anyone can use it. People with no previous experience in Forex can start using the software. Typically, only 1 in 100 novice traders make a profit in the Forex market because there is so much to learn but with spy-FX, the trades are automated, and you can learn as you go. There are no complicated charts and piles of data to wade through before you get started.
Conclusion
Spy-fx is the ideal solution for trades of all levels. The newcomer can beat the odds and start making a profit quickly while more experienced traders can use their knowledge, combined with the software, to increase their profits. Anyone can try their hand at Forex trading, and there is plenty of data to study for those who like to learn about what is going on. And with the stop-loss protection, you can trade with confidence that your money is in safe hands.
Support
Support
Have a sales question or need support? We offer customer support absolutely free to all customers. Our support staff is available to respond to your requests Monday-Friday 8 AM-4PM except on U.S. holidays. Please keep in mind that we are in the United States of America in the Pacific Standard time zone. Requests will be handled in the order they are received.
Troubleshooter
If you're experiencing an issue with your software please try our online troubleshooter first. We continually add new solutions and quick fixes that may help you resolve your issues instantly without needing to contact support.
Software Manager
You can download copies of your purchased software, license new Forex account numbers, and much more using our new online software manager. Please use the email address you originally provided when you purchased your software.